Lincoln Love Story Contest
Did you meet your Lover, Soulmate, Dog Dad, now Wifey, or have 50 first dates at Lincoln? Check our some of our #LincolnLoveStories
Fun Fact: Lincoln's Executive Chef, Nicholas Dixon met his NOW WIFE at Lincoln through our owner, Eric! Liz was working part-time as a hostess at Lincoln and in a matter of time, Chef Nick would be found making frequent trips to the host desk to "check on the status of the restaurant." They were married on May 28th, 2017 by Lincoln's General Manager, Will Clark!
Check out some of 2021's #LincolnLoveStories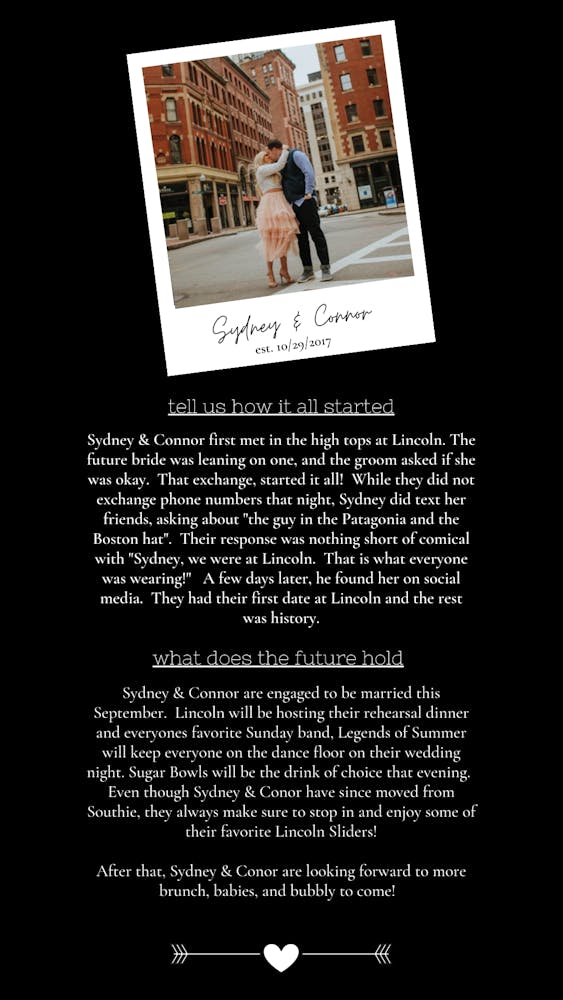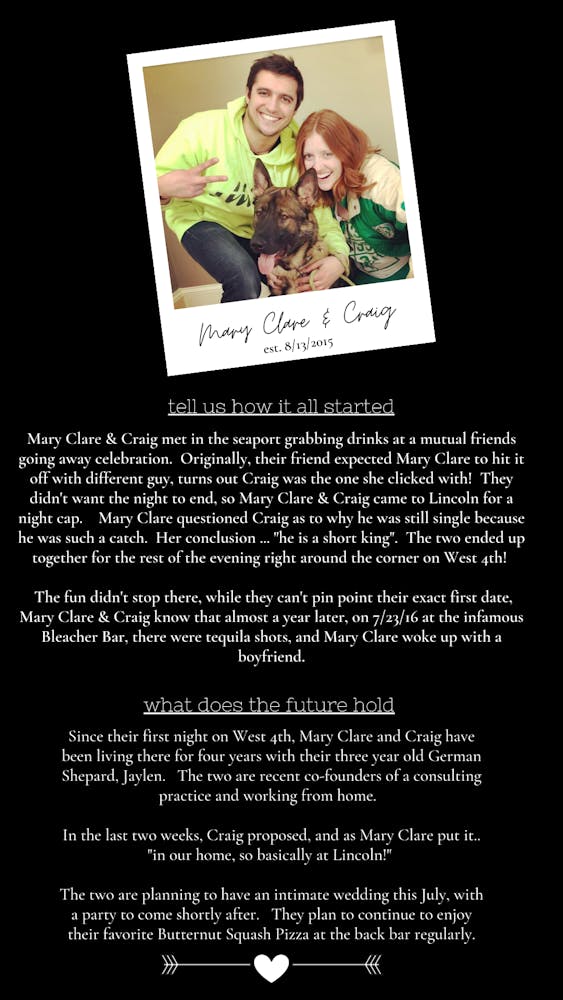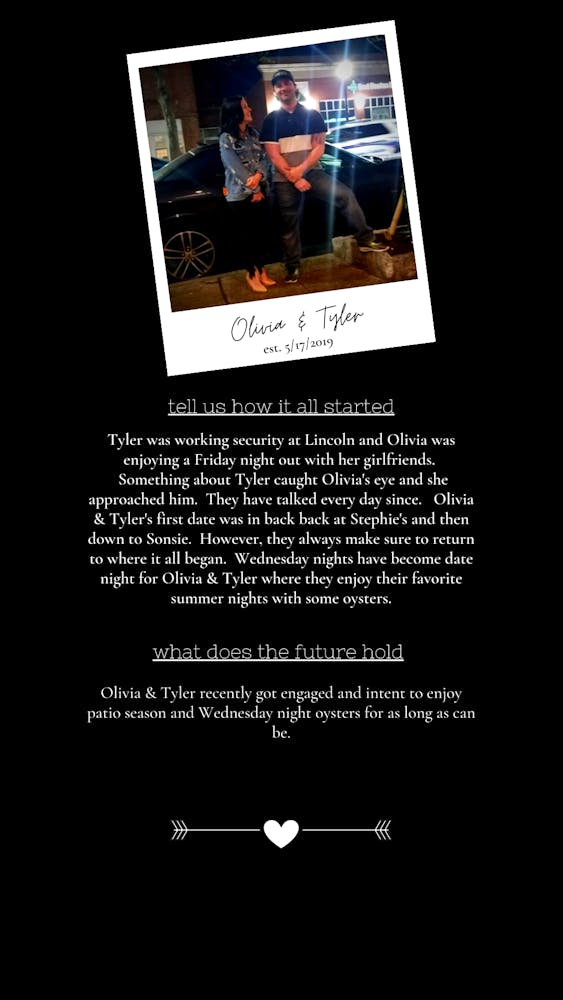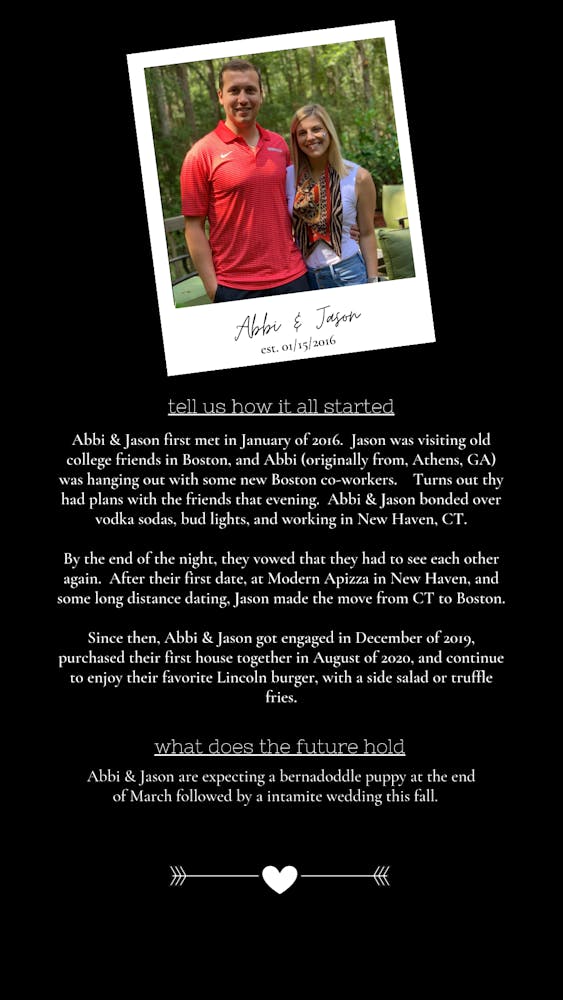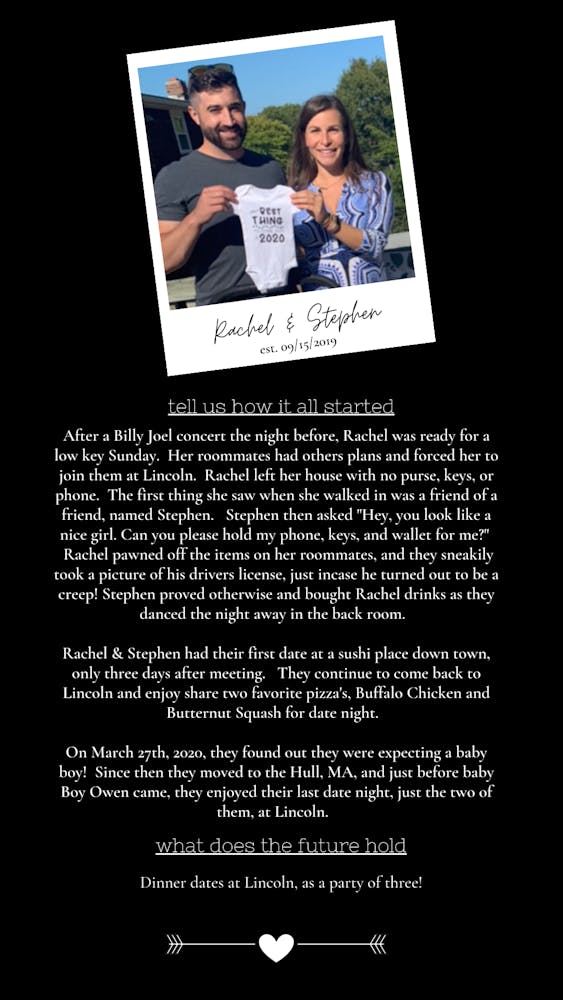 Keep Scrolling to see our Top 5 #LincolnLoveStory Contest Submissions from 2019 & 2018!
2019 TOP 5 LINCOLN LOVE STORIES:
2018 TOP 5 LINCOLN LOVE STORIES:
CLICK HERE TO SHARE YOUR STORY